"To meet April Baskin is to see the change in American Jewry personified." —Allison Kaplan Sommer (Haaretz)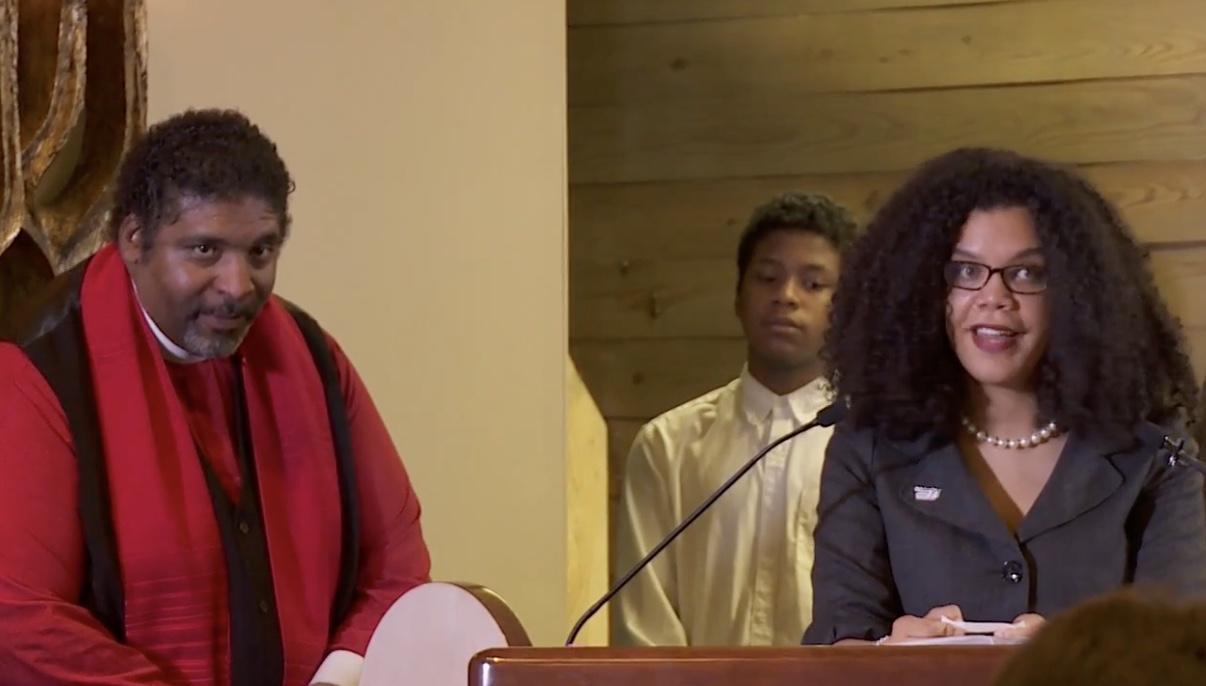 "April Baskin has been committed to opening doors and embracing diversity in the Jewish community throughout her career."
—Jewish Women's Archive
Selected Awards and Honors
April N. Baskin is the principal of Joyous Justice Consulting and also serves as the Racial Justice Director of the Jewish Social Justice Roundtable. She is the Union for Reform Judaism's immediate past Vice President of Audacious Hospitality, and conceived of and is currently hosting the first season of their latest podcast, Wholly Jewish (which can be found on iTunes or here). Before founding and developing the URJ's exciting leading edge department, she served as the National Director of Resources and Training at InterfaithFamily. Dedicated to building a stronger, more inclusive Jewish community committed to social justice, April has spent over 15 years advocating for Jewish diversity inclusion throughout North America in a variety of ways, including facilitating LGBTQ educational trainings through Keshet and writing a thesis about the experiences and identities of Jews of Color in American Judaism.
I provide services and resources that can support your leadership, your organization, campus or community with:
Advancing your intercultural and DEI (diversity, equity & inclusion) competency,

Developing justice & anti-oppression practices that are customized to suit your specific community or organization, and

Trouble-shooting complex challenges that arise between different communities and individuals across lines of difference.
If you are looking to "up your diversity game," are mired in seemingly impossible challenges across lines of difference or just need an experienced eye for feedback to take your work to the next level, I am ready and available to be of assistance!